And a challenge it is...
THE BEGINNING OF MY ONCE A MONTH GROCERY PLAN:
The other day the "handyman" was looking at the bills and we were discussing future grocery runs. Then it dawned on me... We have to make this better.
At this time, I was currently spending $200+ each week on groceries. That's over $800 a month. WOW! That's two car payments. And yet I'd still stand in the pantry door wondering what I was going to make for lunch or supper. HMMM... Where did that money go?
Yes, I am fully aware that the prices of EVERYTHING has gone up (or serving sizes have gone down), especially in the last year. I maintain a fully-stocked pantry because I never want my kids to look up at me with hungry eyes and have empty shelves. But I never knew what to cook for supper. Then that magic little cartoon light bulb went on above my head.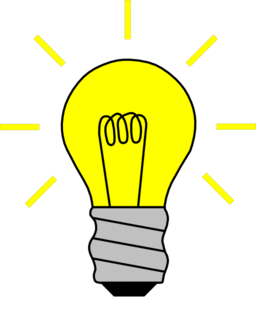 I sat at the table across from handyman and planned out for every. single. meal for the next month. (No, not every meal was different. The lil' cowboy loves hot dogs and Sis loves my spaghetti. So those are repeated weekly. ) So I started figuring it out with a blank piece of paper in one hand, the weekly circular in the other, and my menu to reference. I concocted a plan. A $350 plan. Now, how to sell it to the money man (that's what I call my husband while he's working on the bills).
We sat on the back deck for our nightly talk and I told him about it. $350 was a lot upfront. But you know what? He supported me, although he didn't fully believe that this would work. Is that a challenge that I smell?
The LIST:
4 lbs of lean ground beef (sloppy joes, nachos, spaghetti, and tacos)
4 ham steaks (we eat these with quinoa, black-eyed peas, and fruit)
4 lbs bacon (breakfast & breakfast for supper)
8 lbs chicken (chicken fried rice, teriyaki, BBQ chicken sandwiches, baked, and oven-fried)
This was the bulk of my money. WOW! The price of beef has gone through the roof!
I also bought veggies, fruit, household items and little critter food (cat/dogs).
The next day I went to wally world and loaded the cart down. I bought everything on my list and only 1 thing that wasn't. (Hey, that's pretty darn good for me.) ;-)
The GRAND TOTAL- $342.67!
I did it! YIPPEE!
Now I just have to make it last. Can I really do it? Will my grand trip and plan to make $350/month work? I'm not so sure... but the challenge is on. Can a family of 4 (with 4 & 5 year olds) make it on a grocery bill of only $350 each month while eating good, wholesome, preservative-free meals? Well we will see. I will keep you posted.
Please note, I believe in a whole food diet for my growing kids & hardworking handyman. I grow alot of our veggies and have canned and/or frozen extras. Not to mention, our community is awesome and we often have friends give us their extra veggies and/or fresh fish.
Any advice?
Thanks for stopping by,